G.S.P.I. appeared on the Dave Glover Show on 97.1 FM Talk for
Paranormal Tuesdays on March 1, 2016
​
You can listen to the recording
HERE
​We recently had the pleasure of investigating a historic home in Ste. Genevieve, Mo which is owned by Bob and Stacy Browne. This home was the historic home of Dr. Walter Fenwick and has had quite a tragic past. A gentleman named Peter Johnson who was accused and convicted of murder was hung as the first execution in the state of Missouri and as part of his sentence, his body was to be given to Dr. Fenwick for medical research. Our EVP's show that Mr. Johnson's spirit seems to be in the basement of the Browne's home (see
evidence
page).
​The Fenwick's were a well known family with Walter, Julia, his wife (daughter of the affluent family of Don Francois and Marie Valle), and their son Zenon. Dr. Fenwick was fatally injured in the 1811 duel between Thomas Crittenden and himself to which he succumed to his injuries at his home. Two years later, Zenon passed away at the tender age of around 10. Julia died in July of 1815 supposedly of a broken heart...or was it?
KTVS Channel 12 our of Cape Girardeau, Missouri recently went with us on the investigation and has written up a story of our findings. You can read about it
here
. Watch the video
here
.
Contact Us
Powered by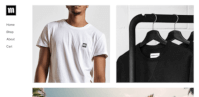 Create your own unique website with customizable templates.