So you want to be an investigator?
Want to Become a Member of GSPI?

Interested in joining our team? Think you have what we're looking for? Do you live within a short driving distance from St. Louis? Fill in the below form and submit your request to us. Please include your phone number as well as your reason for wanting to join a team IN DETAIL in the comment section below. Either myself or our co-founder will respond to you promptly and send a membership questionnaire. If we have an opening, we will go through all applications and choose the one we feel is the best fit. Having experience does not necessarily mean that person is a shoe-in. A LOT is to be said for enthusiasm, being dedicated, and willingness to work!

TELEPHONE NUMBERS

Dawn Mooney - Founder (618)799-0235
Brad Mooney - Co-Founder (618)977-0259
Powered by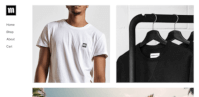 Create your own unique website with customizable templates.